AIDA Events
Go to https://aidainsurance.org/events-meetings-all for full details of all forthcoming events and meetings.
Note the following particular dates for diaries:
16-18 September 2020  – 9th AIDA Europe Conference – Zurich/Switzerland  – preceded by AIDA Europe Assembly Meeting
11-14 October 2022 – XVI AIDA World Congress – "Insurance Upside Down" – Melbourne/Australia
Also, 2020 dates/venues for additional AIDA International Working Party and AIDA Presidential Council meetings:
May – Mexico
5-7 October – Pretoria, South Africa
8th AIDA EUROPE CONFERENCE REPORT – 3-4 OCTOBER 2019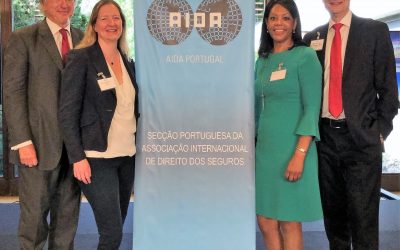 BILA was well represented at the 8th AIDA Europe Conference held in Lisbon on 3-4 October 2019. With approximately 25 speakers, session chairs or delegates from the UK, the British contribution was among the largest for the event, which attracted 230 delegates from...