BILA Young Professionals
BILA Young Professionals is a sub-group of the British Insurance Law Association. We consist of and appeal to young professionals who are working in the insurance industry (in any capacity) and have a connection or interest in insurance law. Our aims are twofold: –
 To provide a forum for junior lawyers and market practitioners specialising in insurance to meet and develop closer ties with their peers; and
 To deepen their understanding of current and future legal issues affecting the London Insurance Market.
The BILA Young Professionals Committee meet on a monthly basis and arrange regular educational and social events to further our aims. We also have strong connections with AIDA, and encourage relationship-building with other like-minded junior insurance committees around the world.
Our inaugural event was a presentation delivered by Inga Beale, the first female CEO of Lloyd's of London, on 20 April 2016 followed by drinks. Subsequent events have included a mixture of social e.g. (gin-tasting networking events) and educational activities (e.g., a mock trial and speed mentoring) held in London, also in Bristol.
Our recent events include the following: –
On 29 April 2021, we hosted a virtual 'speed-networking' event – our first foray into the world of online networking.
 On 29 September 2021, we hosted our Summer Social Networking Event, kindly sponsored by Simmons & Simmons LLP.
 On 3 February 2022, we invited Nathalie Koh of Fountain Court Chambers to deliver a Webinar on the ever-topical subject of Aggregation.
 On 16 June 2022, we hosted a speed networking and summer social event.
On 17 November 2022, we had a great time at our Winter Social Quiz, kindly sponsored by CMS.
on 26 April 2023, we hosted a Panel Discussion, Inclusion in insurance: the power of authenticity.
To stay updated about our upcoming events, please subscribe to our LinkedIn page: https://www.linkedin.com/company/28976588
We have grown considerably in the last year and are on the lookout for new members to join us. If you are interested in joining the Committee, or would like to be added to our mailing list, please email office@bila.org.uk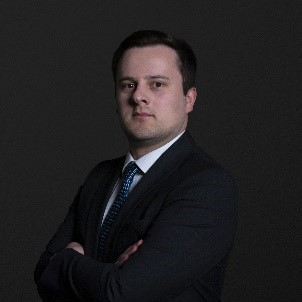 Matthew Hunter | Chair
Matthew is a Senior Associate in the Insurance & Reinsurance team at DLA Piper.
He has a broad insurance practice, advising on a range of regulatory insurance matters, the insurance aspects of commercial transactions, policy coverage and wordings, as well as acting for insurers on broader strategic issues and commercial disputes.
Matthew has spent time in the market on secondment to Nexus Underwriting and QBE.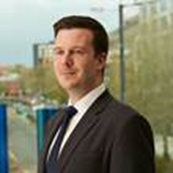 Andrew Oberholzer | Vice Chair
Andrew is an Associate in the Professional and Financial Risks team at RPC.  He specialises in defending professionals, mainly within the financial services sector, from professional negligence claims made against them. Andrew handles claims on behalf of a variety of professionals and their professional indemnity (PI) insurers, and provides advice on policy coverage arising from PI insurance.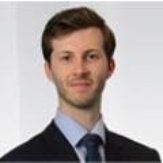 Guy Holden | Treasurer
Guy trained at White & Case LLP and spent time on secondment to a major financial services firm. Guy moved to join the in-house group legal team at Lloyd's of London in 2021. He advises several departments within the Lloyd's corporation and has a broad remit covering corporate, finance, regulatory and commercial law.
Kristyna Muhlfeitova | Secretary
Kristyna is an Associate in the Insurance & Reinsurance Group at CMS Cameron McKenna Nabarro Olswang. Kristyna has experience in advising (re)insurers as well as insureds on coverage matters and disputes across a wide range of sectors with a particular focus on cyber, healthcare, reinsurance and multi-jurisdictional D&O matters.
Prior to joining CMS, Kristyna read Law at the London School of Economics.
Kristyna joined the BILA YP committee in October 2021.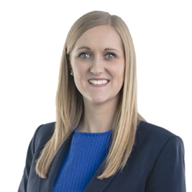 Jade Cripps | Committee Member
Jade Cripps is a Solicitor at BLM. She qualified in the London Office in 2016 and works within the Occupational Disease Team. She works for a variety of insurers and insured clients, and she advises on a whole variety of short tail disease claims, such as Bullying, Harassment and Occupational Stress claims, RSI claims and Cumulative back injury claims. She also advises on Discrimination claims.
Vanessa Hollaway | Committee Member
Vanessa is a senior claims adjuster at Liberty Specialty Markets, working in the professional indemnity claims team.  Vanessa has spent her professional career working in insurance claims, with a strong emphasis on the London Market.
Upcoming event(s)
Join us for a Virtual Seminar with DLA Piper Insurance Regulatory solicitors Matthew Hunter and Rhea Ingram-Smith where they will demystify some of the key areas of the Consumer Duty affecting general insurers.