BILA Young Professionals is a sub-group of the British Insurance Law Association. We consist of and appeal to young professionals who are working in the insurance industry (in any capacity) and have a connection or interest in insurance law. Our aim is to promote education and interest in all aspects of insurance law through educational, social and networking activities.
We are on the look out for new members to join us, if you are interested please email office@bila.org.uk
BILA YOUNG PROFESSIONALS – SUMMER SOCIAL NETWORKING EVENT – 22/09/2021
Thank you to our sponsors, Simmons & Simmons LLP, and our Young Professionals for attending and making the BILA Young Professionals Summer Social Networking Event such a great success. It was a very enjoyable evening and great opportunity to network!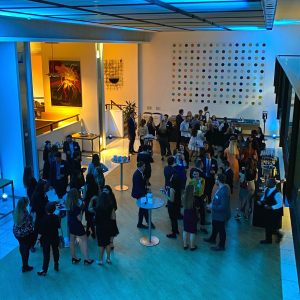 The Committee
Kimberley Sparrow
Sophie Cuthbertson
Alexander Rosenfield
Andrew Oberholzer
Jade Cripps
Guy Holden
Matthew Hunter
Sean Coulson