BILA is a unique organisation, its membership being drawn from insurers, insurance brokers and other intermediaries, academic lawyers, solicitors and barristers. 
In addition to UK members, there are many from all over the world. BILA is not only a domestic organisation, it is also the British Chapter of Association Internationale de Droit des Assurances (AIDA) and is an active participant in all the activities of AIDA including its quadrennial world congress.
Next BILA Virtual Lecture
6th November 2020 – 13.00 – 14.00 BST
'What is a Protection Gap'
Professor Jay Feinman
BILA is the UK National Chapter of the Association Internationale de Droit des Assurances (AIDA), a not-for-profit organisation founded in 1960 with the aim, through international collaboration, of promoting knowledge of international and national insurance law and related matters of interest.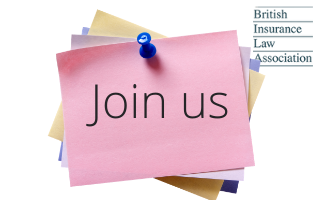 For more information about our membership levels please contact office@bila.org.uk BILA holds regular seminars and virtual lectures on a wide variety of topics of interest to those working in insurance.  All our talks are delivered by legal experts. Member benefits...