BILA is a unique organisation, its membership being drawn from insurers, insurance brokers and other intermediaries, academic lawyers, solicitors and barristers. 
In addition to UK members, there are many from all over the world. BILA is not only a domestic organisation, it is also the British Chapter of Association Internationale de Droit des Assurances (AIDA) and is an active participant in all the activities of AIDA including its quadrennial world congress.
BILA Virtual Lectures 2021
4th March 2021, 1pm – 2pm
Data and Insurance Law 

Brendan McGurk, Barrister at Monckton Chambers, London
Brendan is a barrister at Monckton Chambers in London, specialising in both commercial and public law. He is the co-author of Professional Indemnity Insurance Law, the leading practitioners' text on the subject, and the sole author of Data Profiling and Insurance Law, published by Hart in 2019. Brendan practices in commercial law, commercial arbitration and insurance. He also acts in data disputes and regularly advises on data issues that arise in a commercial context. He is also a member of the Attorney General's A panel of counsel and is regularly instructed in high profile judicial review claims against central government departments. Brendan is also an affiliate lecturer in competition law at Cambridge University.
The slides and recordings from our virtual lecture series can be found in the 'Members Area' of the BILA website.
BILA is the UK National Chapter of the Association Internationale de Droit des Assurances (AIDA), a not-for-profit organisation founded in 1960 with the aim, through international collaboration, of promoting knowledge of international and national insurance law and related matters of interest.
The BILA Journal ("Journal") is the official journal of the Association. The Journal was first launched in 1964 and has been published regularly since then.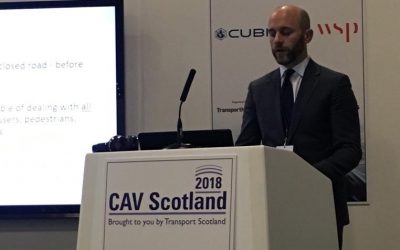 Winner of the 2020 BILA Journal Article Prize, Mr Felix Boon of Zurich Insurance, in his prize-winning article comments on the Automated and Electric Vehicles Act 2018 highlighting the merits and shortcomings of this piece of legislation – a fascinating critique that...