BILA holds regular seminars on a wide variety of topics of interest to those working in insurance.  All our talks are delivered by legal experts.
Please note all recordings and presentation slide decks are for the sole use of our Members and should not be shared, reproduced, distributed, published or transmitted in any form or by any means without the prior written permission of the British Insurance Law Association.
Forthcoming events
Please check back for details!
View our upcoming events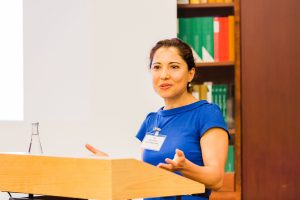 24/01/2022 /

1:00 pm - 2:00 pm
The Proximate Cause of Loss with Professor Özlem Gürses
In this talk Professor Ozlem Gurses will discuss the meaning of 'proximate' under the MIA 1906 s 55(1) (which is not confined to marine insurance). The talk will explore the adoption of the word 'proximate' by the pre-MIA 1906 cases which then led to the codification of the term under s 55(1) of the Act. It will discuss if the proximate cause rule has ever been the 'last cause in time' or whether its determination has always been a matter of construction of the way the loss has occurred and the policy terms. The talk will also question if there are any- differences between the words 'attributable to' and 'caused by' and it will explore the meaning of 'concurrent independent and concurrent interdependent causes'. The talk will conclude on the two matters: is the word proximate misleading and if the so-called 'concurrent causes' rule is a theoretical analysis which finds little practical application in the authorities.
Özlem Gürses is Professor of Commercial Law at King's College London. She specialises in insurance and reinsurance law. Özlem is the author of Reinsuring Clauses (Informa), Marine Insurance Law (Routledge), Insurance of Commercial Risks (Sweet and Maxwell), and The Compulsory Motor Vehicle Insurance (Informa) as well as numerous articles published on insurance and reinsurance related topics. Özlem sits in the British Insurance Law Association Committee and the Presidential Council of the International Insurance Law Association (AIDA). She is Vice-Chair of the Reinsurance Working Party of AIDA. Özlem teaches insurance and reinsurance law at King's College London and abroad, including National University of Singapore, University of Hamburg and World Maritime University, Malmö.