BILA holds regular seminars on a wide variety of topics of interest to those working in insurance.  All our talks are delivered by legal experts.
Please note all recordings and presentation slide decks are for the sole use of our Members and should not be shared, reproduced, distributed, published or transmitted in any form or by any means without the prior written permission of the British Insurance Law Association.
Upcoming events
27/01/2021 /

1:00 pm - 2:00 pm
U.S. Sanctions and the International Insurance Market - David Mortlock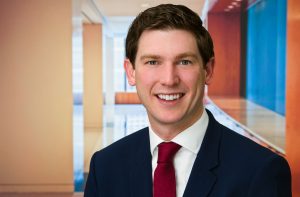 David Mortlock is a partner and chair of the Global Trade & Investment Group at the law firm of Willkie Farr & Gallagher LLP in Washington. David provides clients with guidance on compliance and enforcement on national-security related issues, including sanctions and export controls, anti-money laundering, and CFIUS. He helps clients build and implement compliance programs, conduct internal investigations, respond to government inquiries, and address with enforcement actions. From October 2013 to November 2015, David was Director for International Economic Affairs at the White House National Security Council, where he was responsible for coordinating interagency work on sanctions, anticorruption, and other illicit finance issues. From August 2009 to October 2013, he held a number of roles at the Department of State, including Attorney-Advisor for Sanctions and Terror Finance and Deputy Coordinator for Sanctions Policy. David was centrally involved in developing and/or easing the sanctions programs for Russia, Iran, Cuba, Syria, and Venezuela, among other programs.
David will discuss the U.S. economic sanctions regime and its implications for the global insurance industry.  In recent years, U.S. authorities, particularly the Office of Foreign Assets Control ("OFAC"), have shown increased interest in insurance providers, brokers and re-insurers and have brought a number of enforcement actions based on prohibited coverage, claims, and even related payments involving U.S. financial institutions.  David will address these shifting risks for the insurance industry in the midst of an expanding U.S. regime and the transition to the Biden-Harris Administration.