Date / time
16/03/2021
1:00 pm - 2:00 pm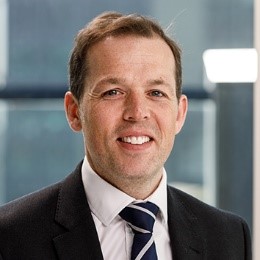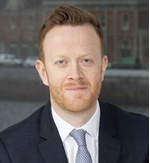 Andrew McGahey and David Strahan of Kennedys (Dublin) will provide an overview of the key features of the Consumer Insurance Contracts Act 2019, the implications of its phased commencement during 2020 and 2021 and how it compares to consumer insurance law in England and Wales. Andrew and David will also briefly touch upon other upcoming legislative reforms that will impact Insurers in Ireland, including new judicial guidelines on the quantification of damages for personal injury.
Andrew joined Kennedys in January 2018 from an international law firm in London where he was a partner. Andrew heads Kennedys' Dublin office and is the Regional Manager Partner for Kennedys' European offices. He holds practising certificates in both Ireland and England & Wales and has over 20 years' experience of advising insurers on policy coverage issues and defending third party claims. He has substantial experience of advising insurers and insureds on claims involving directors' and officers' liability, financial institutions and professionals. He has recently been heavily involved in advising insurers and reinsurers on COVID-19 business interruption claims. Andrew is a recognised individual in the Legal 500 and is described as "first rate" and "an excellent negotiator" who "always gives measured and astute advice".
David joined Kennedys in 2019 from a leading Irish firm.  He provides strategic advice to the insurance and reinsurance sector, with a particular focus on policy interpretation and coverage, indemnity issues and liability defence claims. He acts for major insurers and self-insureds across all lines of business. David also has considerable experience managing large-scale commercial disputes before the Irish Commercial Court and arbitrations under the International Chamber of Commerce Rules. He also represents life insurance companies in hearings before the Financial Services Ombudsman.  David is recognised in the 2019 edition of the Legal 500, Insurance (Ireland) and the 2020 edition of Chambers, Insurance: Dispute Resolution (Ireland).
Speakers
Andrew McGahey and David Strahan of Kennedys (Dublin)