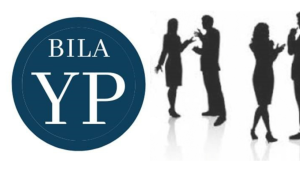 Date / time
16/06/2022
5:45 pm - 11:30 pm
Location
AIG, The AIG Building
BILA YP is excited to announce its Speed Mentoring event, which will provide the opportunity for fantastic career insight from a host of senior names across insurance law private practice and the Market.
This event will offer the chance for many one-on-one discussions, in order to provide a helpful insight into career paths, development and advice on "dos" and "don'ts" in the profession.
Full mentor information will be provided to attendees nearer to the event to allow you to come with your questions at the ready!
The Speed Mentoring Event will be followed by our Summer Social Drinks nearby, with precise location details to be confirmed shortly. All BILA YP members are welcome to the Summer Social Drinks, not just those attending the Speed Mentoring Event.
Timings:
5.45pm: Arrival and Registration
6pm: Speed Mentoring begins
7pm: Speed Mentoring ends
7.30pm: Summer Social Drinks
Speed Networking Location: AIG, The AIG Building, 58 Fenchurch Street, London EC3M 4AB
Summer Social Drinks Location: Brewdog Outpost Tower Hill, 21 Great Tower St, London EC3R
Book your place
"*" indicates required fields